Our Team
Questions about HydraFiber, or looking to incorporate it into your mix?
---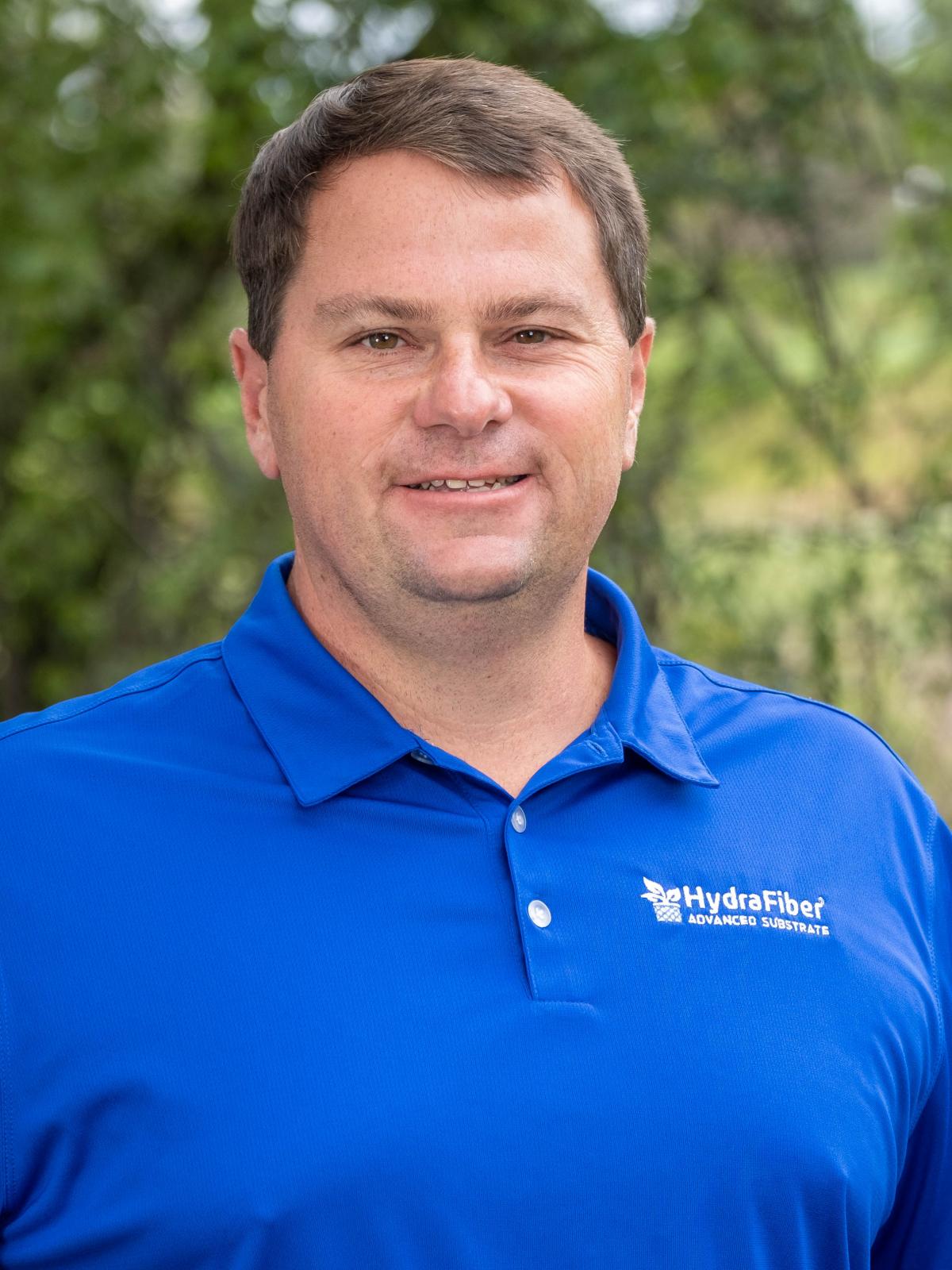 Wes Martin
Vice President - Horticulture/Lawn & Garden
"I consider myself to be extremely customer-focused in everything that I do for the business. When our customers feel valued, and find greater levels of success because of our products, I think we've done our job as a partner and a supplier."
Wes Martin is the Vice President Horticulture/Lawn & Garden for Profile Products LLC. In this role, Wes works to create new and unique business opportunities for the company. Wes brings a customer-first mentality to the business, where he focuses his time on business development and portfolio management including new customer acquisition; product development; strategic growth; and execution of key initiatives for the business. Wes has over 18 years of experience in sales and sales leadership; organizational management; P&L leadership; product development and distribution.
QUICK TAKES:
Wes began his career with Pennington Seed and Central Garden and Pet where he led significant growth initiatives across the Independent Retail, Key Account, Professional Turfgrass, and Garden Vendor Partner Business Units
Wes holds a Bachelor of Science Degree in Entomology from Clemson University, and an MBA from the University of Georgia-Terry College of Business
He is a die-hard Clemson football fan and will happily talk about the two Tiger championships over the past five years, if given the chance
TALK TO WES: wmartin@profileproducts.com
770-351-7030­
---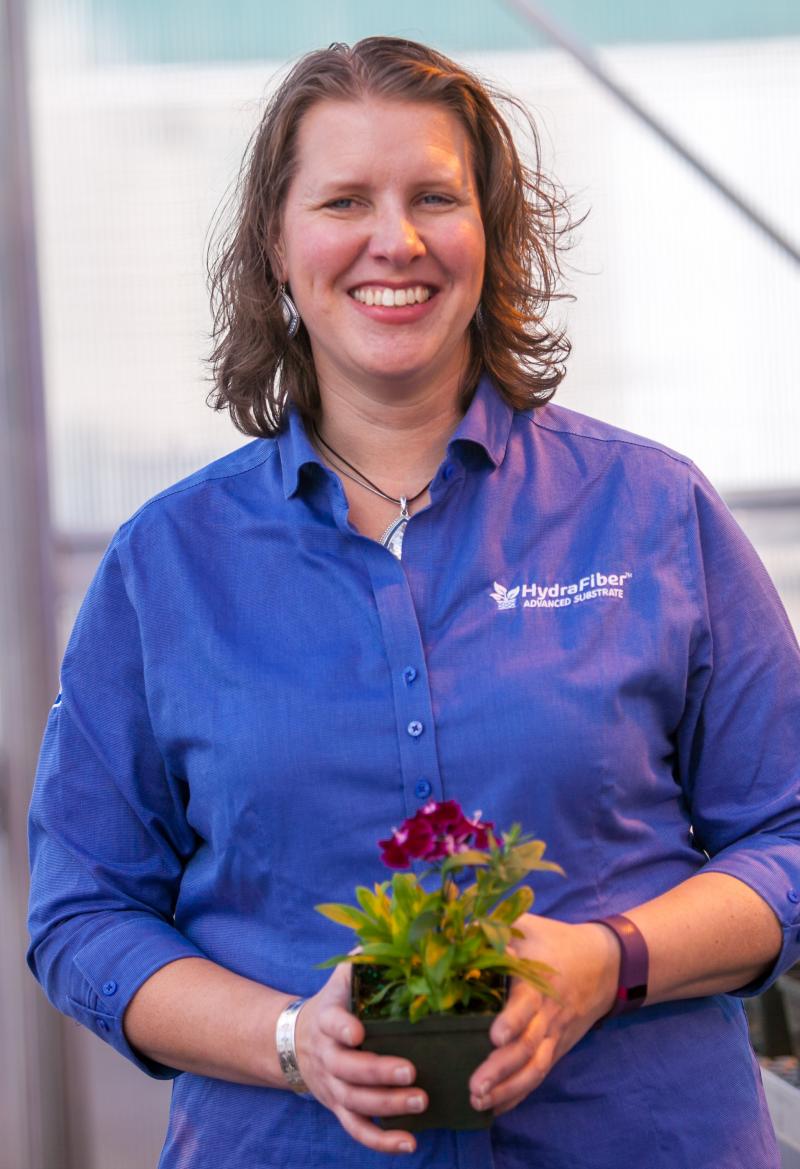 Jennifer Neujahr
Senior Director of Business Development
"It's been very exciting to join the Profile Products family of soil amendment experts and wood fiber technologies to launch the HydraFiber brand and bring this ground-breaking innovation to the horticulture sector. I'm proud to be a catalyst for change in the soil and media industry."
Jennifer leads the effort to revolutionize the commercial hort industry by supplying leading growers with game-changing HydraFiber products for their substrates. She is focused on putting new products, processes and technologies into place for customers in the North American and international markets.
QUICK TAKES:
Profile team member since 2015
Kansas State University grad
MBA from Northern Illinois University
Never lets obstacles get in the way of meeting goals!
TALK TO JENNIFER: JNeujahr@profileproducts.com 
630-386-5926
---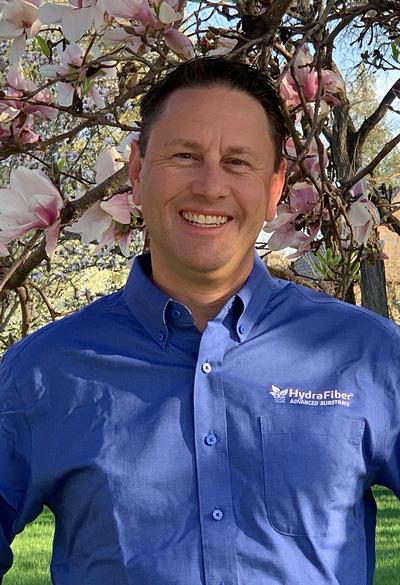 Jeff Knape
Senior Director of Corporate Development & Strategic Procurement
"I look forward to the unique opportunities HydraFiber offers to drive innovation in the substrate market, both in professional and in the consumer goods arenas."
As Senior Director of Corporate Development & Strategic Procurement, Jeff is responsible for driving growth opportunities for blender partners across the horticulture industry. With his twenty years of experience, Jeff brings an extensive knowledge of the professional turf, ornamental, and consumer lawn and garden markets. Prior to joining Profile, he held a variety of roles with The Scotts Miracle-Gro Company in global procurement, business development, product innovation and most recently was leading the Scotts Professional Horticulture business.
QUICK TAKES:
Profile team member since 2019

Graduate of The Ohio State University with a degree in Political Science, and a Master of Business Administration degree from Case Western Reserve University

Serves as Vice President of the Board of Directors of his local Little League, of which his three sons are members
TALK TO JEFF: JKnape@profileproducts.com 
614-563-1964
---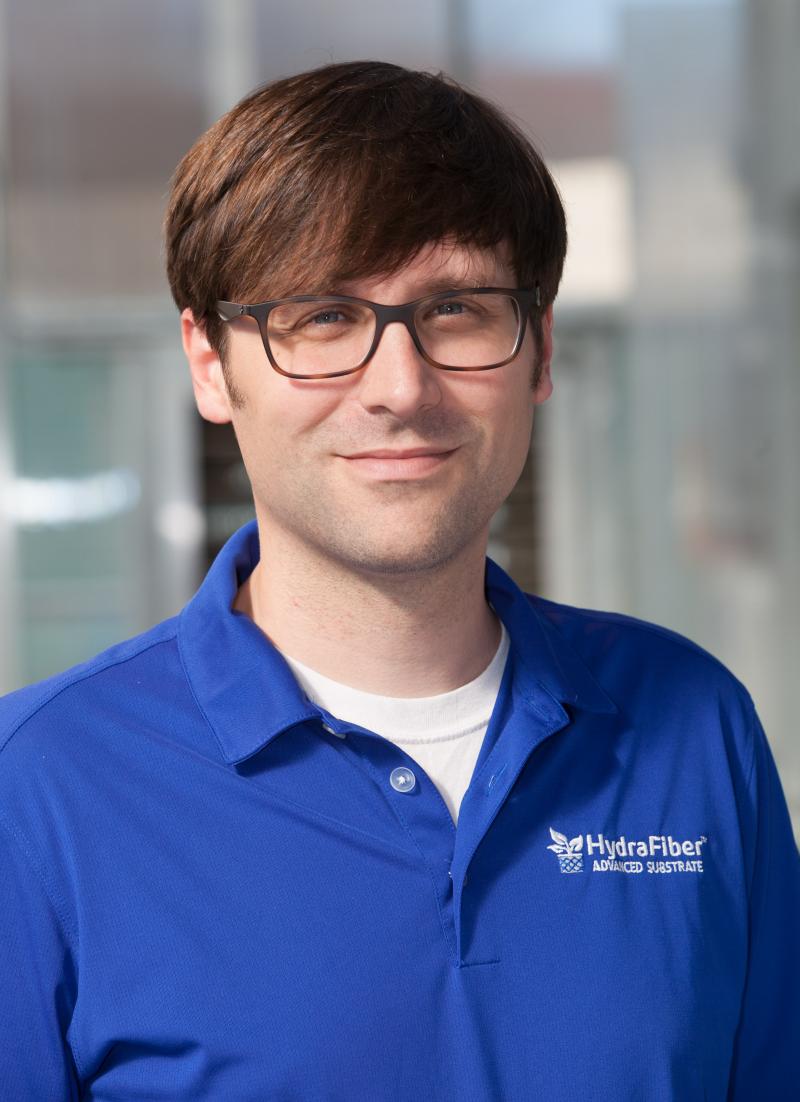 Daniel Norden
Senior R&D Manager and Technical Specialist Manager
"My team is the "middle man" between growers and our R&D team. I partner with current and potential customers to recommend the best formulas, offer product advice and promote best cultural practices. On the flip side, we take what we learn in the greenhouse and work with R&D to solve any pain points our growers have."
Daniel is equally passionate about plants and about helping customers succeed, whether it's through new and novel products, ensuring high quality standards, or offering objective and timely tech support. His expertise in substrates makes him the "go-to" guy for setting up and evaluating HydraFiber trials.
QUICK TAKES:
Profile team member since September 2015
Master and Bachelor degrees in Horticultural Science from North Carolina State University
Great knowledge of the floriculture, edible/vegetable and ornamental industries
TALK TO DANIEL: DNorden@profileproducts.com 
224-343-8198
---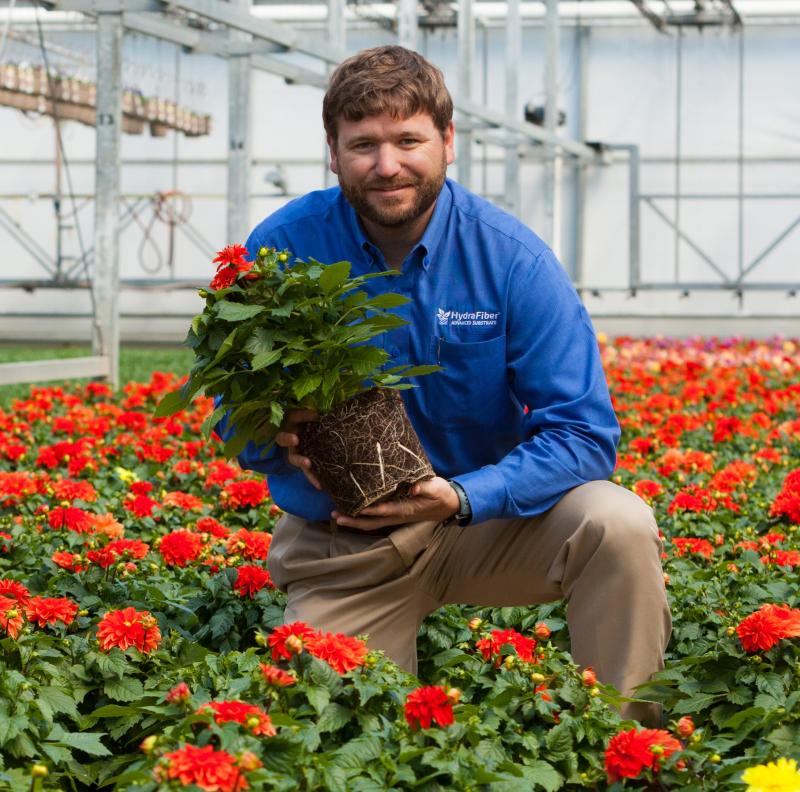 Nathan Carney
Senior Equipment Support Specialist/Key Account Manager
"My top priority is making sure that growers are successful with both their equipment and their crop culture."
Nate makes regular site visits to support growers and ensure they're seeing maximum results from their HydraFiber Processing Unit: highest yields from every bale, correct blends, and successful pot and container filling. In addition, he sets up trials, reviews production and provides best-results growing advice. Nate also assists with our key blending partners and international accounts.
QUICK TAKES:
Profile team member since August 2013
Abraham Baldwin Agricultural College grad
Extensive knowledge of several systems
TALK TO NATE: NCarney@profileproducts.com
229-392-8807
---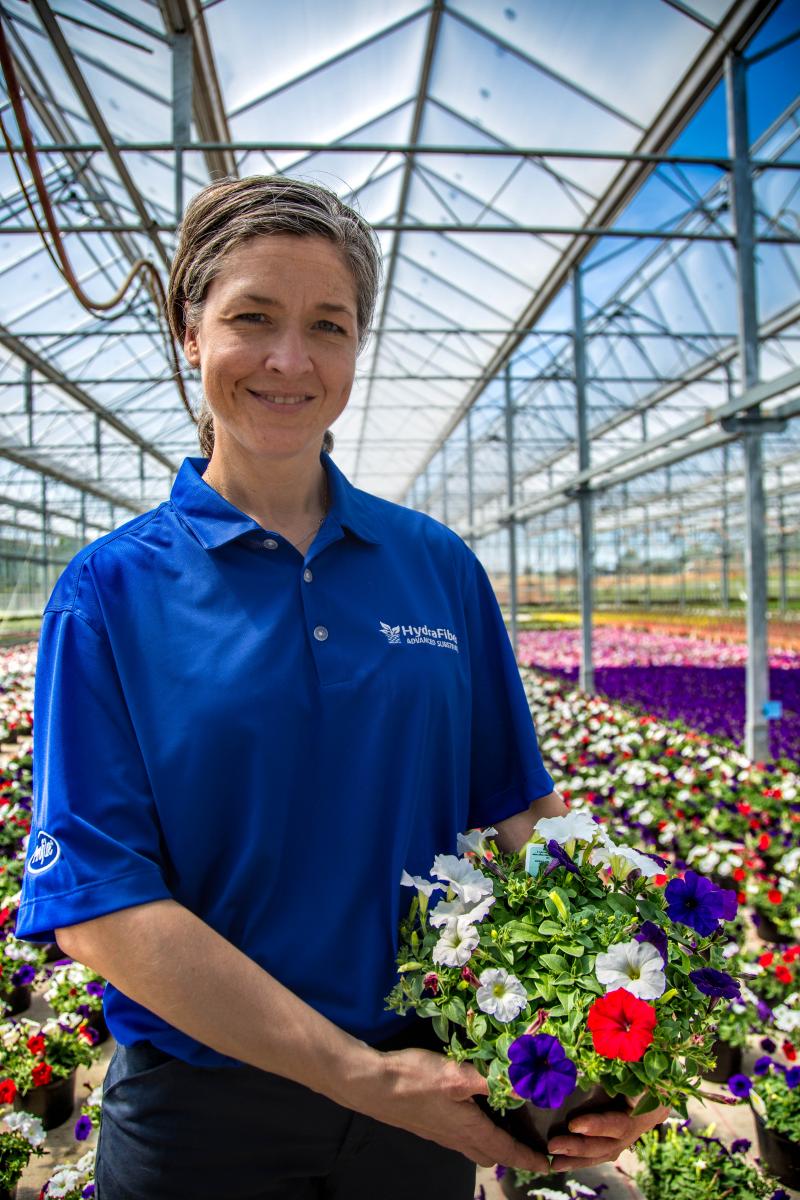 Kristan McGuigan
Technical Account Manager – Central US
"I work directly with our grower customers and engage in proactive discussions to make sure that they feel comfortable, successful and profitable growing with HydraFiber."
Kristan knows growing from start to finish – she has spent 20 years in the Ornamental Horticulture industry, nine of those as a grower herself. Today, she develops best practice manuals for our HydraFiber growers, troubleshoots any production issues, and compiles trial data/photos to capture their HydraFiber story.
QUICK TAKES:
Profile team member since 2017
Milwaukee Area Technical College grad
Knows the hort industry from several sides: production, landscaping and retail
TALK TO KRISTAN: KMcguigan@profileproducts.com 
630-418-3890
---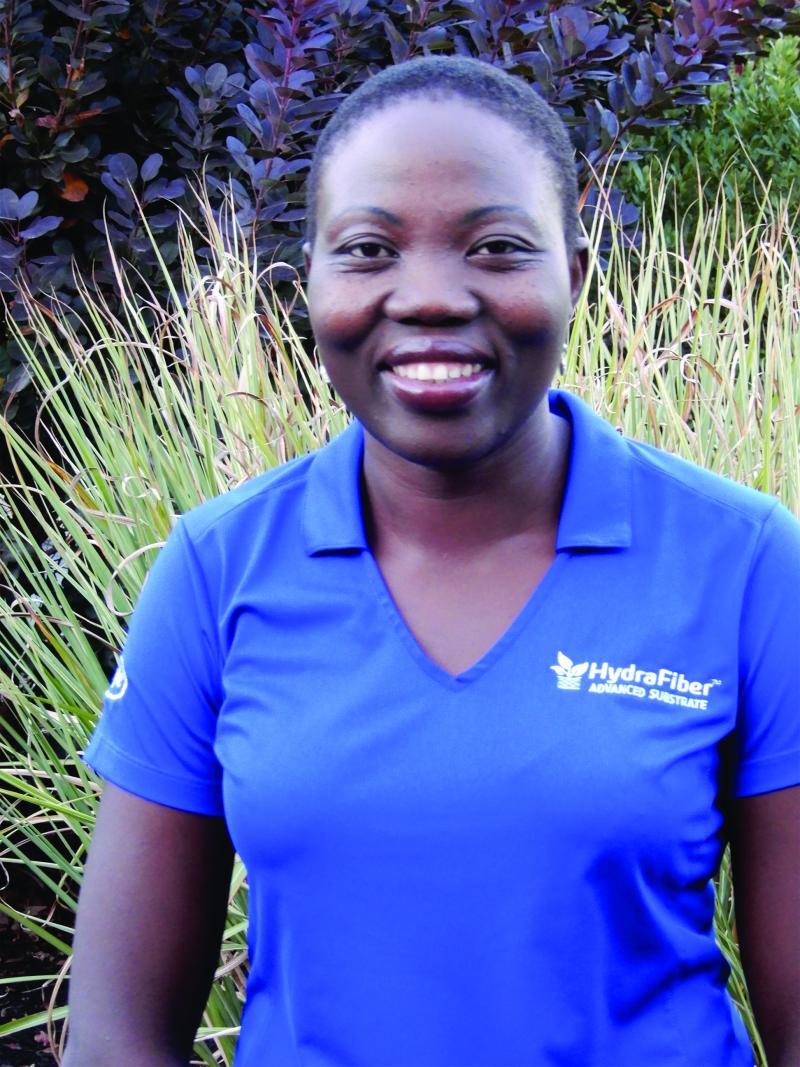 Gladys Opiyo
Technical Account Manager – Northeast US
"I Iove being out in the greenhouse, and I really look forward to working side by side with growers large and small to make this exciting new substrate a part of their program!"
Gladys strengthens the HydraFiber team by interacting directly with our grower customers in all facets of producing in HydraFiber. Before joining us, she worked for some of the largest growers in the United States across a variety of crop types and offers a broad and valuable knowledge of the horticulture industry.
QUICK TAKES:
Profile team member since 2017
Holds an M.S. in Horticulture and Crop Science from The Ohio State University and a B.S. in Agronomic Engineering from EARTH University in Costa Rica
Ready to share her expertise in crop production, field and greenhouse research, management and marketing
TALK TO GLADYS: GOpiyo@profileproducts.com
614-813-2355
---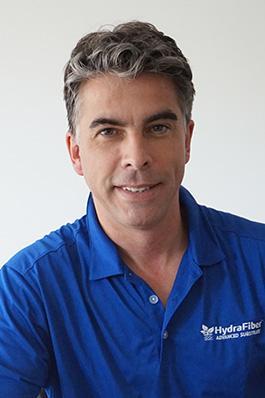 Siebe Streekstra
Technical Account Manager – Western US
"Born and raised on a farm, I've been working with plants for my whole life. Sharing my knowledge and experience and learning from others about plants is my favorite part of working in this industry. I look forward to putting this passion to work to help growers see success with HydraFiber."
Siebe serves as Product Representative for the West Coast region, where he supports the HydraFiber product line with growers, blenders and allied trade members. Literally growing up in horticulture, Siebe became the third-generation owner of his family's Streekstra Farms BV in The Netherlands at the age of 24. After selling the company, Siebe worked for several Dutch and American companies before joining Profile, where he gained a broad range of experience in operations, global sales, product development, branding and executive management.
QUICK TAKES:
Profile team member since 2019
Holds both a B.S. in Horticulture from University of Delft and a B.S. in Mechanical Engineering
Enjoys designing and constructing furniture and homes, as well as hydroponic organic gardening
TALK TO SIEBE: SStreekstra@profileproducts.com
805-312-4452
---

Ryan Knauer
Head Grower
"I'm thrilled to join the Profile Products research team, where I will apply my 10 years of Production Greenhouse Grower experience to nurturing plants and problem solving in a research setting."
Ryan oversees all of the crop production in the R&D Greenhouses in Conover, NC. Before joining the HydraFiber family, he spent six years at Longwood Gardens in Kennett Square, PA as a Horticultural Specialty Grower, where he managed greenhouse crews and greenhouse space devoted to stock plants, propagation and finishing; developed new displays and greenhouse techniques; and interacted with guests to the Gardens through tours, presentations and other community engagement. He has also gained experience with several leading growers around the U.S. during his career.
 QUICK TAKES:
Profile team member since 2018
Holds a B.S. in Horticulture from Clemson University
Ryan is a self-proclaimed plant nerd and describes himself as "naturally curious"
TALK TO RYAN: RKnauer@profileproducts.com
864-593-2441
---
Reid Smith
Research Scientist
"It is my pleasure to be working on the front lines regarding the launch of new, exciting products as well as maintaining the high quality of existing products. In research, we're always looking for ways to ensure customers get the best value, performance and experience from their substrates."
Reid helps in leading the Profile Products Research Team in planning, executing and analyzing horticultural and agronomic trials on both new and existing products across all businesses. Along with assisting in all aspects of R&D, Reid participates in hosting customers onsite, as well as managing special projects across the Profile business.
QUICK TAKES:
Profile team member since 2017
Clemson University grad, with a B.S. in Horticulture, Cum Laude
TALK TO Reid: RSmith@profileproducts.com
828-358-4044
---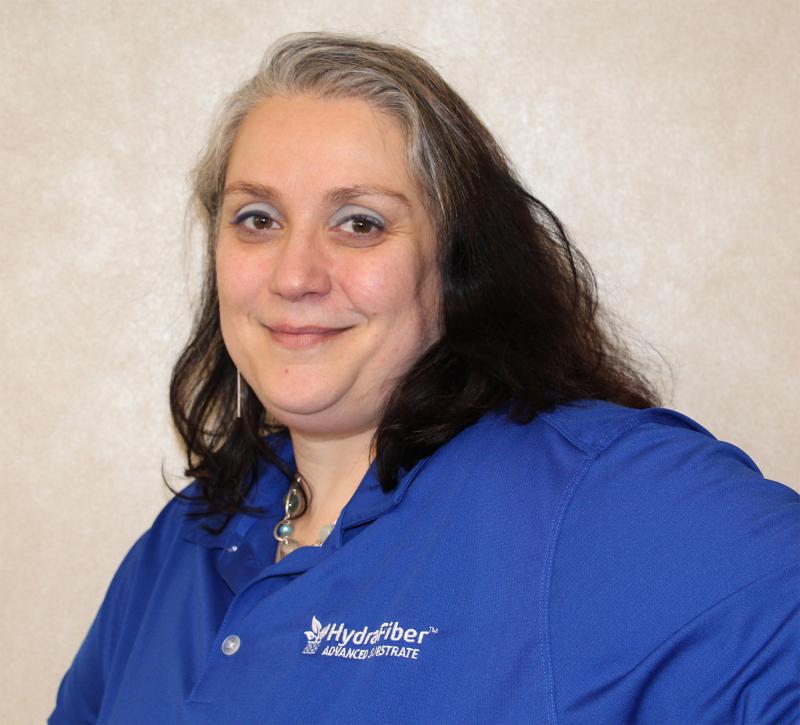 Laurence Pallez
Inside Sales Representative
"I am looking forward to sharing my horticulture experience with our customers and reconnecting with my grower friends. I am very excited to be part of HydraFiber's novel technology and can't wait to do my part to grow the business"
Laurence joins the team with a focus on delivering positive customer experiences. Working from Profile's Illinois headquarters, she will help current and potential grower customers make their transition to HydraFiber as seamless as possible. Laurence knows the horticulture business from several perspectives, with 12 years of experience working for industry leaders in crop management, new products development and product marketing. She will also help our internal team by identifying key customer insights and trends, serve as HUB site manager and oversee database maintenance. 
QUICK TAKES:
Profile team member since 2018
Holds a B.S. in Biochemistry from University Louis Pasteur in France and an M.S. in Horticulture from Oklahoma State University 
Multi-lingual – you can chat with Laurence in English, French and Spanish
TALK TO LAURENCE: LPallez@profileproducts.com
847-353-2148