Expanding Regulations, Supply Chain Constraints Underscore Importance of Reliably Available Growing Media
March 3, 2021
HydraFiber® now offers a substrate solution for every type of grower, emphasizing consistency and dependability
As ongoing supply chain constraints continue to make raw materials such as coir, perlite and peat harder to obtain, growers and blenders interested in finding a readily available growing media can turn to HydraFiber®, an engineered wood fiber substrate designed to improve consistency, porosity and water availability. Regulations on peat have made it more difficult to obtain, particularly in Europe where bans on peat harvests due to environmental concerns continue to shrink supplies. Growers and blenders also report that coir is becoming increasingly difficult to procure. In several markets, perlite is also proving difficult to source as major suppliers diverted their supply to other industries. Not to mention, these issues have been exacerbated by rising transportation costs and lack of transportation availability.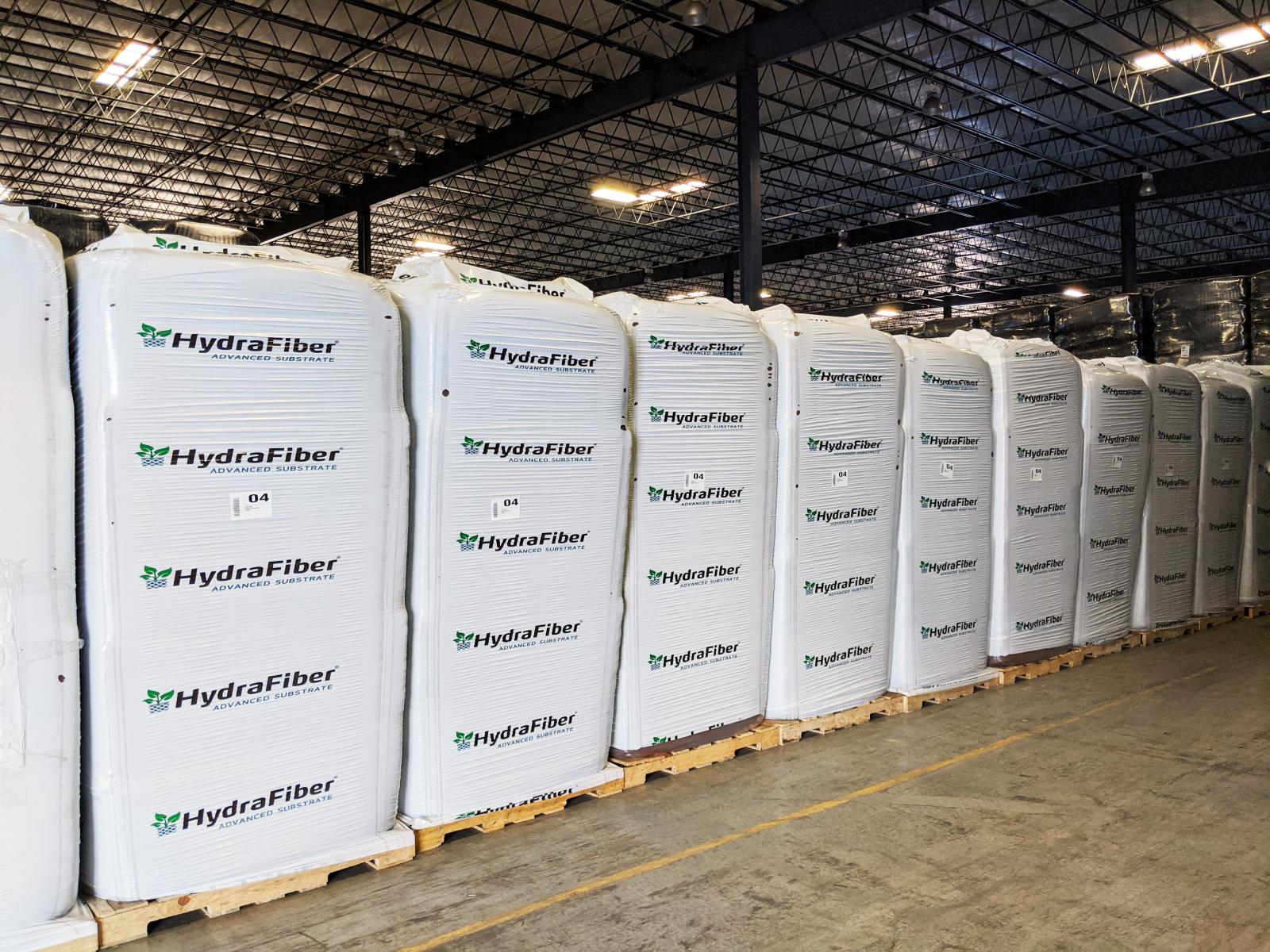 HydraFiber's processing plants are located in North Carolina, ensuring the company has an uninterrupted supply of renewable Southern Yellow pine to create its engineered wood fiber substrate. In recent years, wood-based substrates have become increasingly popular thanks to further research and improved manufacturing techniques.
"Growers and blenders shouldn't have to worry if their next shipment will arrive on time or at all," said Jennifer Neujahr, director of business development – growers at Profile® Products, the parent company of HydraFiber. "Now more than ever, our engineered wood substrates are an excellent option. Our highly compressed bales of HydraFiber are efficiently shipped worldwide and available when you want it. One truckload of compressed HydraFiber is equal to up to eight truckloads of perlite, five truckloads of peat or roughly three containers of coir. A little bit of HydraFiber goes a long way."
In 2019, Profile Products doubled its fiber production capacity by adding a second processing plant in Conover, North Carolina. In early 2021, the company also launched a $9 million expansion project that will further increase capacity and production capability.
This follows a strong 2020 for HydraFiber. The business added 39 new growing operations to its customer lineup, leading the company to nearly 100 growers currently employing HydraFiber processing equipment in their operations.
"We're installing our 100th piece of HydraFiber processing equipment in the next few weeks, and we are thrilled that so many businesses have been able to grow better margins and better plants with this innovative substrate solution," Neujahr said. "Whether you pad mix, use ribbon blenders, or want to install HydraFiber processing equipment, we have solutions for every type of grower or blender. It's time to join the evolution."