HydraFiber Expands with New Products, Hybrid and EZ Blend, for Growers of All Sizes
July 15, 2019
Both products offer the same consistency and results as the original HydraFiber without the need for specialized equipment
The HydraFiber® family of advanced substrate products is expanding with two new products, HydraFiber Hybrid and HydraFiber EZ Blend, providing a broader range of solutions for growers and soil blenders of any size, anywhere in the world, without the need for specialized processing equipment. HydraFiber Hybrid and HydraFiber EZ Blend are less compressed than the original HydraFiber, allowing blenders and growers who blend with a vertical bale buster, or growers who use bale busters and pad mix to reap the benefits of HydraFiber Advanced Substrate.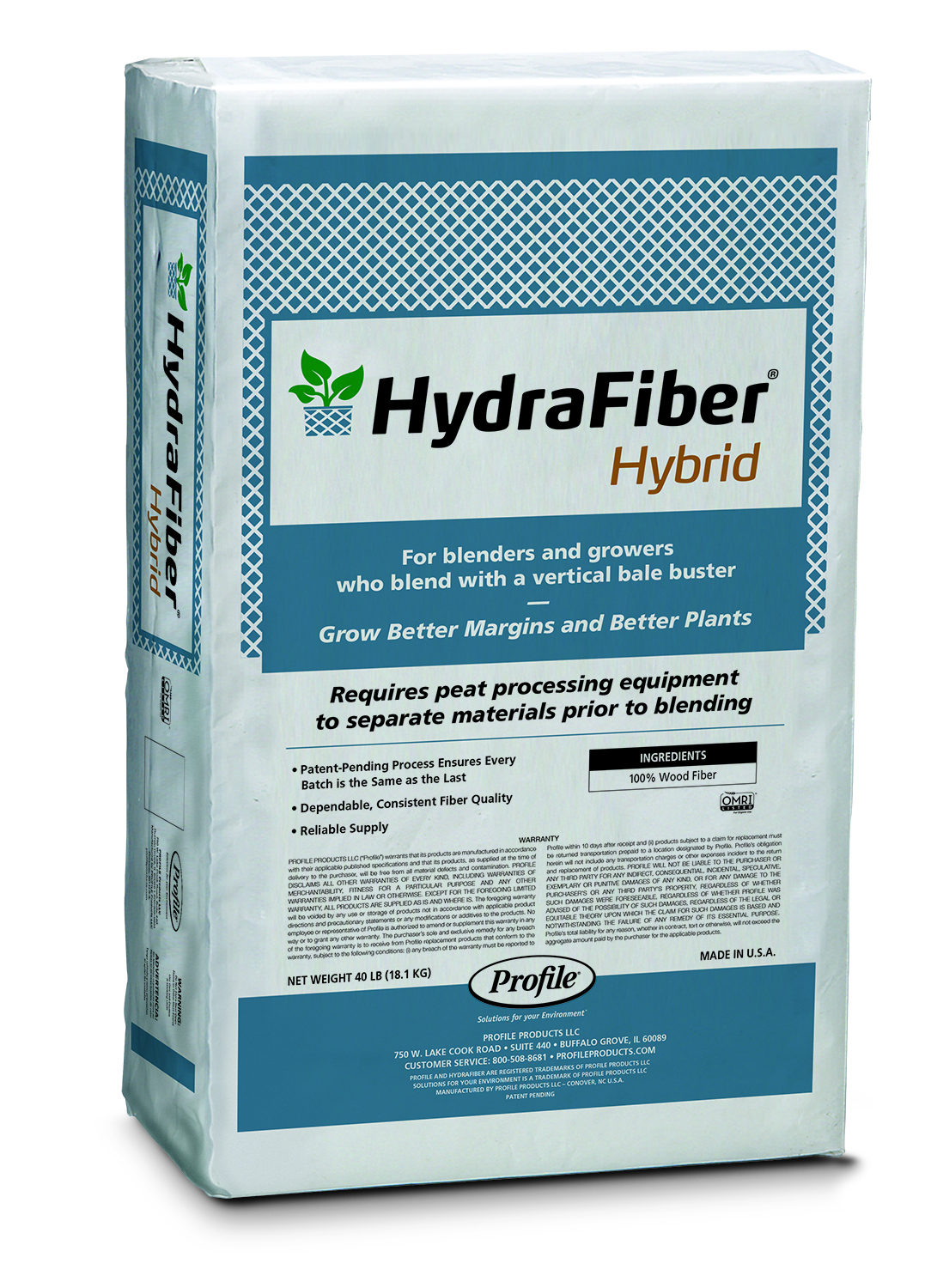 "The new HydraFiber Hybrid and HydraFiber EZ Blend offers many of the same operational advantages and the exact same quality, consistency, and unparalleled results as the original HydraFiber products, but can be incorporated into any setup you already have," said Jennifer Neujahr, director of horticulture at Profile Products, which owns HydraFiber. "Many of the most progressive growers in North America have found tremendous success with the original HydraFiber Advanced Substrate, and we are thrilled for others to start seeing better plants and better margins with these new products."
HydraFiber Hybrid is best for blenders and growers who have a bale buster or shaver in their line for mixing soils. Hybrid requires peat processing equipment to separate materials prior to blending. Any common expansion unit already in place will work well for opening Hybrid. It offers an 8:1 expansion rate. 
HydraFiber EZ Blend is best for growers who pad mix their soils and are looking to work with HydraFiber's high bulk density material. EZ Blend requires a front-end loader or shovel to separate materials prior to blending. It comes in two formulations – with or without surfactant – and has a 4:1 expansion rate.
As part of the product line expansion, the original HydraFiber Advanced Substrate has been rebranded as HydraFiber Ultra. It is for growers who amend or blend their own soil and have one or more transplant lines. Ultra offers five formulations based on crop types and timing.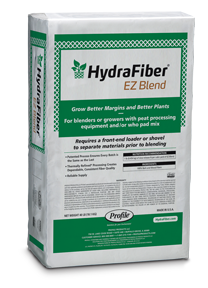 Because of its extreme compaction, Ultra requires a HydraFiber processing unit from AgriNomix, HydraFiber's equipment manufacturing partner, to maximize the yield of the bale (13:1 expansion rate). The unit can be added to most existing mix lines. Due to its highly compressed nature, Ultra is the most economical raw material in the HydraFiber Advanced Substrate product line, delivering the best cost savings to growers.
"Although the original HydraFiber has a new name, the product itself is still the same powerful and proven product that has become a game changer for professional greenhouse growers across the globe," Neujahr said. "The name change was born out of a need to simplify the branding as we expand and develop new, game-changing products for our customers."
All of HydraFiber's products are proven, environmentally friendly amendments and alternatives to perlite, peat, pine bark and coir, and provide customers with healthy, strong plants. The products are made from renewable and virgin loblolly pine wood and bark from reforested farms. Its Thermally Refined® wood fibers allow for more available water and air space, leading to better root development and healthier plants. All three HydraFiber products are now available in compressed bales, which deliver lower shipping costs and more storage space for growers, providing them with lower operating costs and better margins. In 2020, Hybrid and EZ Blend will also be available in 100-cubic-foot compressed towers. 
HydraFiber products are developed and marketed by the horticultural business of Profile Products, the world's leading global provider of soil and water management solutions.