HydraFiber Ultra and EZ Blend Products Now Offered in 95-Cubic-Foot Tower Option
July 13, 2020
Towers require no specialized equipment, making HydraFiber benefits available to all growers
Growers can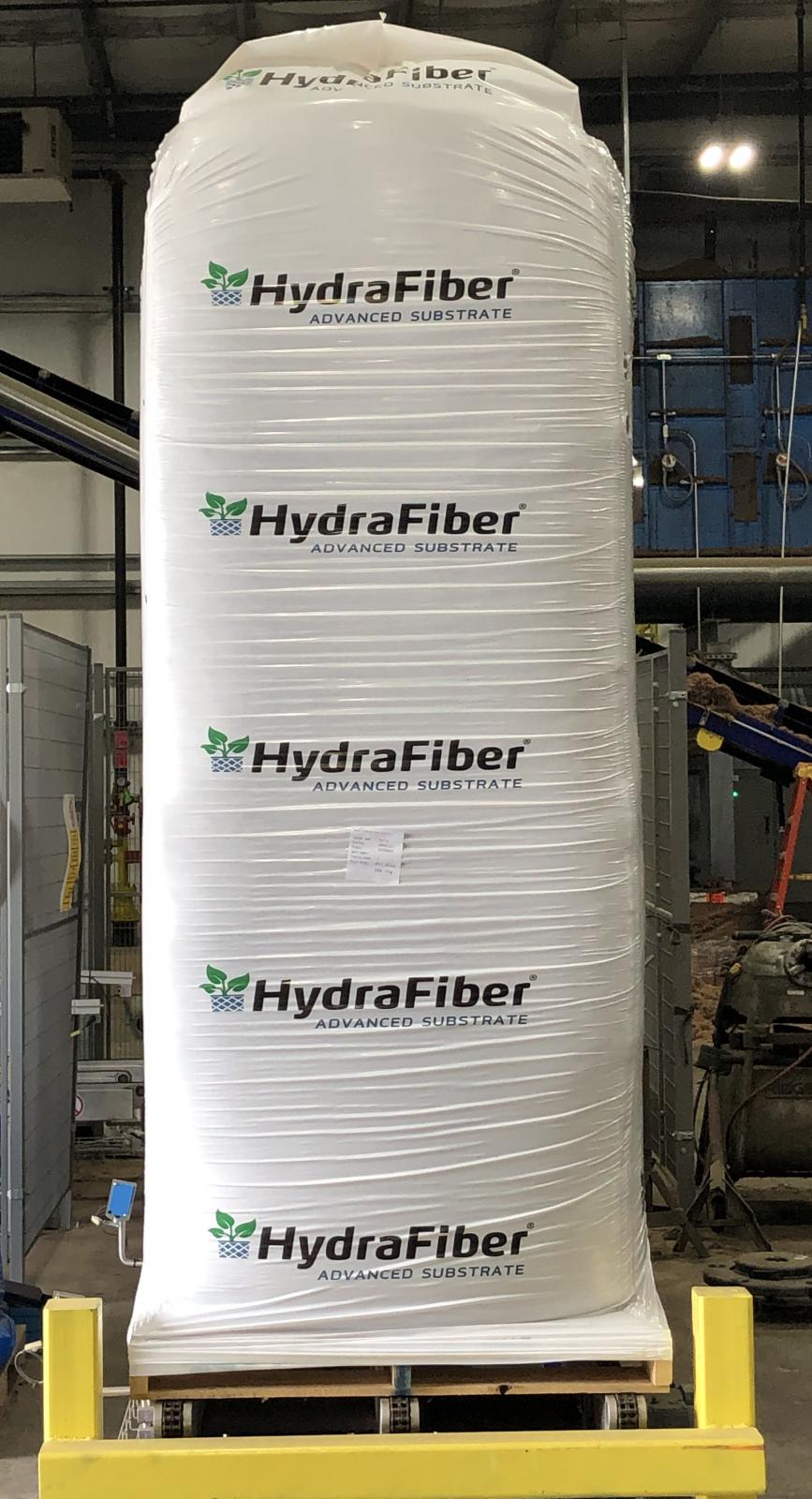 now purchase HydraFiber® Ultra 160 and 365 formulations, as well as HydraFiber® EZ Blend, in 95-cubic-foot towers. The towers do not require any specialized equipment and growers can pad mix or use ribbon blenders to break apart the tower material to incorporate it into their substrate mixes without having to increase labor or costs. 
"With the new tower option, HydraFiber now has a wood fiber substrate solution for every size and type of grower, regardless of the equipment, labor or setup they have in their greenhouse," said Jennifer Neujahr, director of horticulture at Profile® Products, which owns HydraFiber. "This is the latest innovation in our ongoing work to help all greenhouse growers enhance their operations and find business success." 
The HydraFiber EZ Blend tower is compressed at a 4:1 ratio, providing a total yield of about 400 cubic feet. HydraFiber Ultra towers are compressed at a 6:1 ratio, providing a total yield of about 600 cubic feet. Each HydraFiber tower delivers a better yield than conventional raw material towers. The result is improved freight efficiency — fewer truckloads of HydraFiber are required to achieve the same yield as conventional raw materials, which benefits growers by lowering costs while helping the environment. 
Chemical and physical properties of the HydraFiber products in towers are identical to those sold in individual bales. Because the towers require no special equipment, they can quickly and seamlessly be added into existing operations with minimal production changes.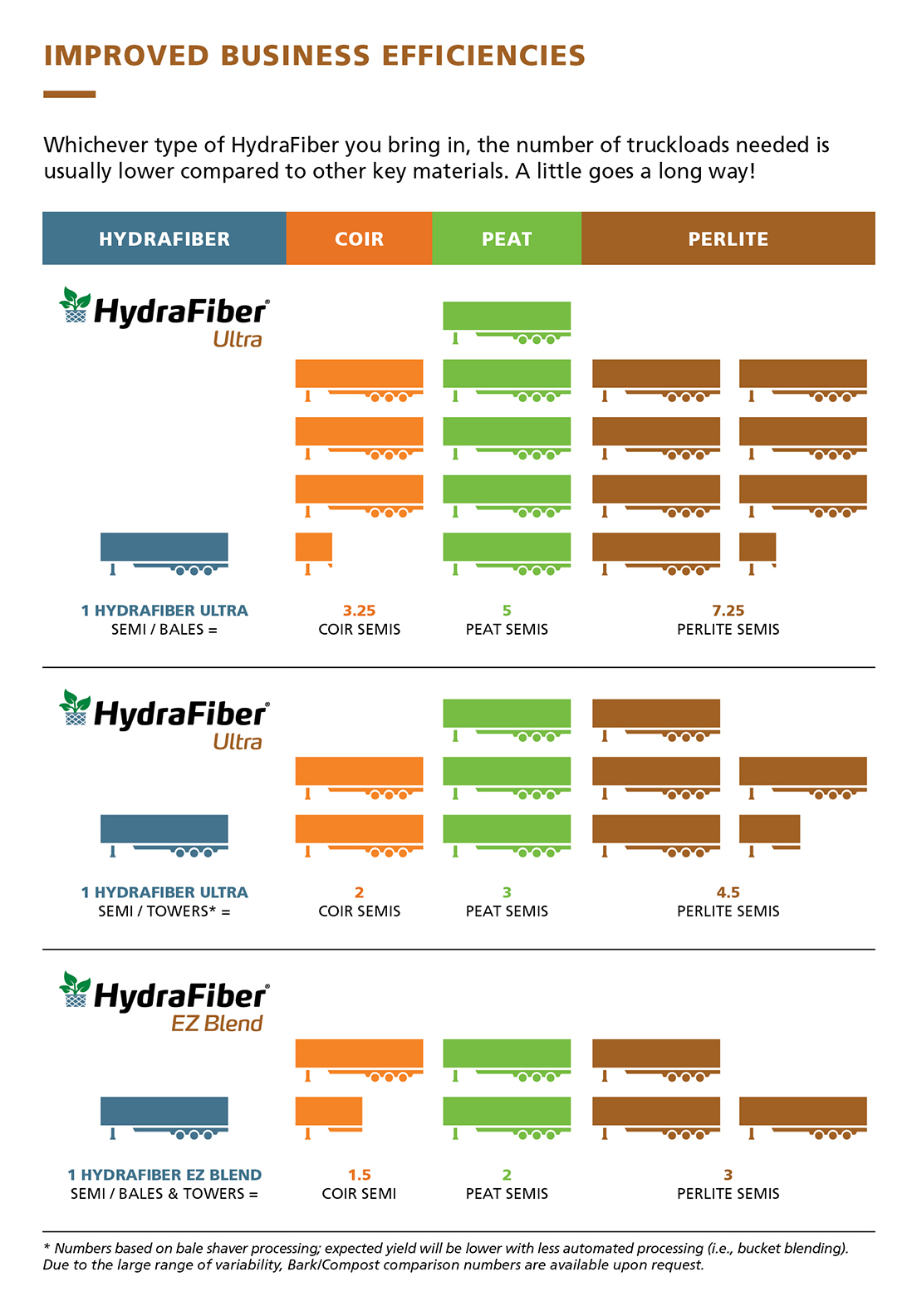 "In addition to the towers, we are continuing to provide all five of our HydraFiber Ultra formulations in 50-pound bales and our EZ Blend material in 40-pound bales," Neujahr said. "Ultra bales will still be the most effective way to maximize the cost benefits of HydraFiber. But we realize that adding a piece of processing equipment isn't an option for everyone. These towers will allow more growers to grow better margins and better plants with HydraFiber."
All HydraFiber products are proven, environmentally friendly amendments and alternatives to perlite, peat, pine bark and coir, and provide customers with healthy, strong plants. The products are made from renewable and virgin loblolly pine wood and bark from reforested farms. Its Thermally Refined® wood fibers allow for more available water and air space, leading to better root development and healthier plants.
HydraFiber products are developed and marketed by the horticultural business of Profile Products, the world's leading global provider of soil and water management solutions.