HydraFiber's Nathan Carney Named to GPN 40 Under 40 Class of 2021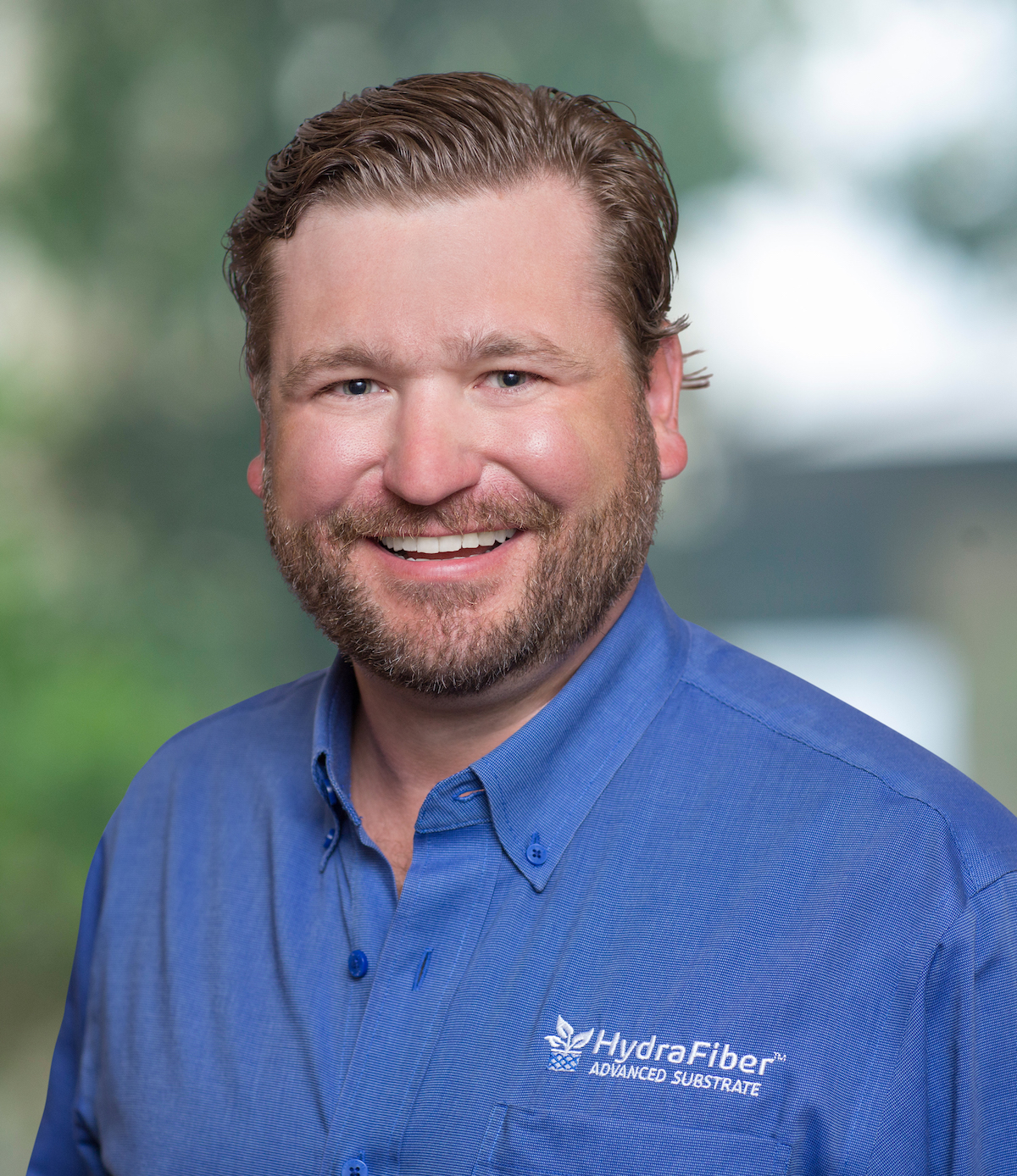 With a strong technical background and nearly a dozen years in the horticultural industry, Nathan Carney, senior equipment support specialist for HydraFiber®, is an honoree in the 40 Under 40 Class of 2021, chosen by Greenhouse Product News. This is the second year in a row a HydraFiber employee has been welcomed into the class.
Members are selected for their superior leadership, creativity, innovative thinking, excellence and compassion in and outside the horticulture field. They are nominated by their industry peers, based on personal and professional accolades.
Carney's accomplishments include his role in helping to research and introduce HydraFiber and HydraFiber's processing equipment to the horticulture market. He currently oversees the support of more than 100 pieces of HydraFiber processing equipment in 28 states and seven countries on five continents.
"Thanks to Nathan's knowledge and expertise, growers around the globe are able to seamlessly incorporate HydraFiber into their soil mixes," said Jennifer Neujahr, director of business development. "His willingness to visit with growers and discuss their unique operations is part of the reason so many of them are able to grow better margins and better plants."
During his on-site visits, Carney supports growers by ensuring they're seeing maximum results with their HydraFiber processing equipment, confirming growers are getting the highest yields from every bale, the correct blends, and successful pot and container filling. In addition, he sets up trials, reviews production and provides best-results growing advice.