New HydraFiber Resource Library Features Information Growers Need, When They Need It
October 27, 2020
With on-demand videos and technical documents, visitors can find robust information about how to grow better margins and better plants.
HydraFiber®, the horticultural business of Profile Products, today announced the launch of the new digital HydraFiber Resource Library, designed to make it easier than ever for growers and blenders to  find information they need to feel confident adopting HydraFiber into their mixes. 
The Resource Library, available at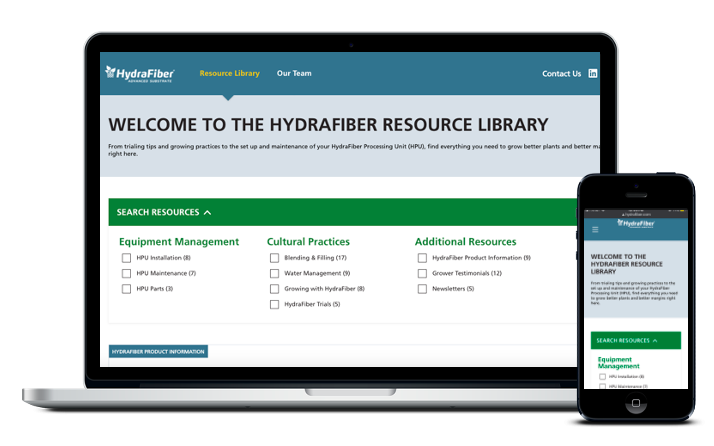 HydraFiber.com/Resources, was designed to help horticultural professionals learn about the advantages of HydraFiber's advanced substrate solutions and more easily access the company's numerous online resources.
"HydraFiber's new Resource Library provides growers with critical information they need, anytime they need it," said Jennifer Neujahr, Profile's director of business development. "While we look forward to once again being able to visit our customers on site when it is safe to do so, we hope that offering these online resources will put every customer in the driver's seat to quickly and effectively find the information they need for HydraFiber processing and substrate management now and into the future."
The Resource Library contains videos and PDF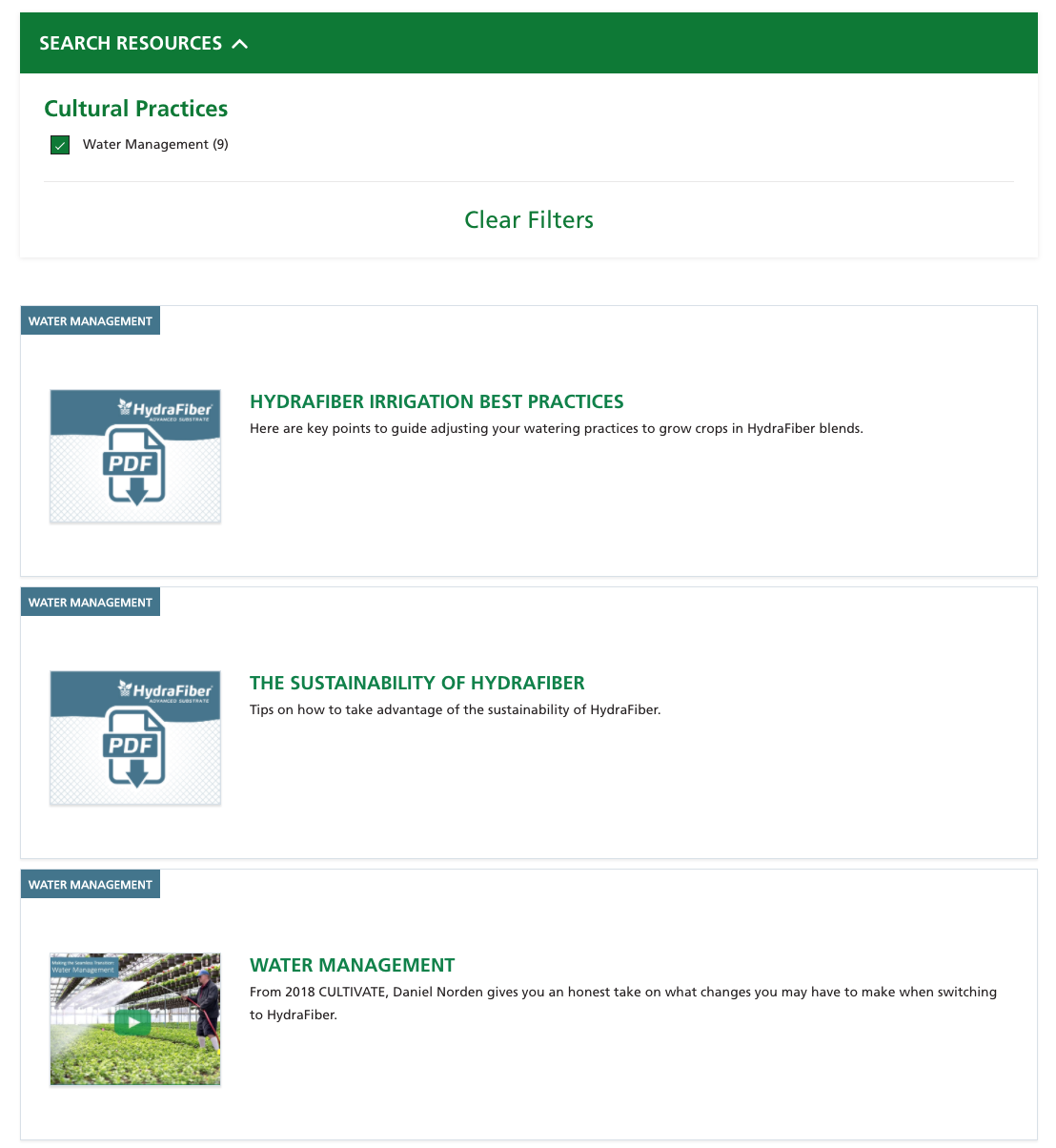 documents covering production practices, equipment installation and management, and comprehensive technical information including testing data and product specs. Videos are available as both short-form content, geared toward specific topics of interest, and full-length, on-demand webinars that provide broader overviews of HydraFiber best practices. Users can easily sort through the nearly 100 resources within the library through enhanced, concise filtering options, one-click navigation and icons depicting each type of resource.
All resources are available without needing a login or password. As new resources become available, they will be uploaded to the library.
HydraFiber products are developed and marketed by the horticultural business of Profile Products, the world's leading global provider of soil and water management solutions.