Profile Products Celebrates Grand Opening of Plant Expansion with Ribbon Cutting Ceremony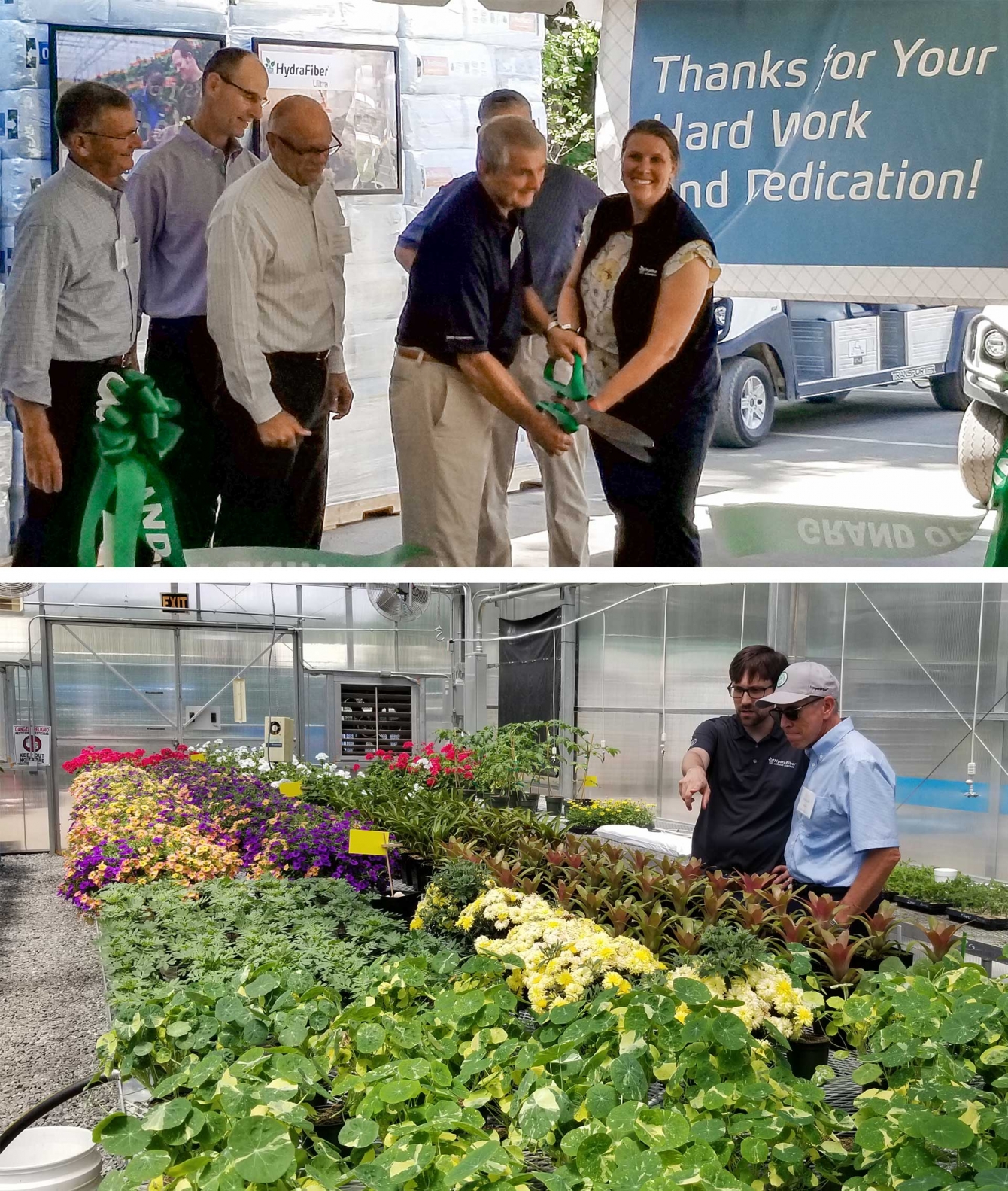 Profile® Products today hosted a ribbon cutting ceremony to officially open the company's newest wood fiber plant expansion in Conover, North Carolina. The plant, which is part of a five-phase expansion project, has more than doubled Profile's capacity and added new fiber processing technologies.
In addition to the new plant, the expansion project features state-of-the-art greenhouses that have more than tripled the previous space. These greenhouses, along with brand new equipment, will be used to continue Profile's industry-leading research and development of sustainable products and technologies.
"This wood fiber plant expansion marks a milestone moment in the evolution of Profile Products, and we are well-positioned to handle the growth of the company," said Jim Tanner, president and CEO of Profile Products. "Through our new research and development facilities, we are confident that the future of erosion control lies within those walls. Our team is excited to start innovating and developing the next line of products for our distributors."
The site also includes new educational facilities that offer more opportunities for customer and employee training. Profile also has other projects in the works, including new facilities for raw materials storage and packaging operations.
The expansion is a reflection of Profile's award-winning sustainability efforts. Through its manufacturing efforts, Profile has already recycled more than 3.5 billion pounds of wood and paper, and the new wood fiber processing plant will continue to divert those resources from the waste stream and reintroduce them into the environment as sustainable products. The expansion is also in close proximity to Profile's raw ingredients, allowing the company to keep trucking to a minimum and reduce its carbon footprint.