Profile Products' Reid Smith Named to 40 Under 40 Class of 2022
Profile® Products is pleased to announce that Reid Smith, senior research scientist for HydraFiber®, has been named as an honoree in the 40 Under 40 Class of 2022 by Greenhouse Product News.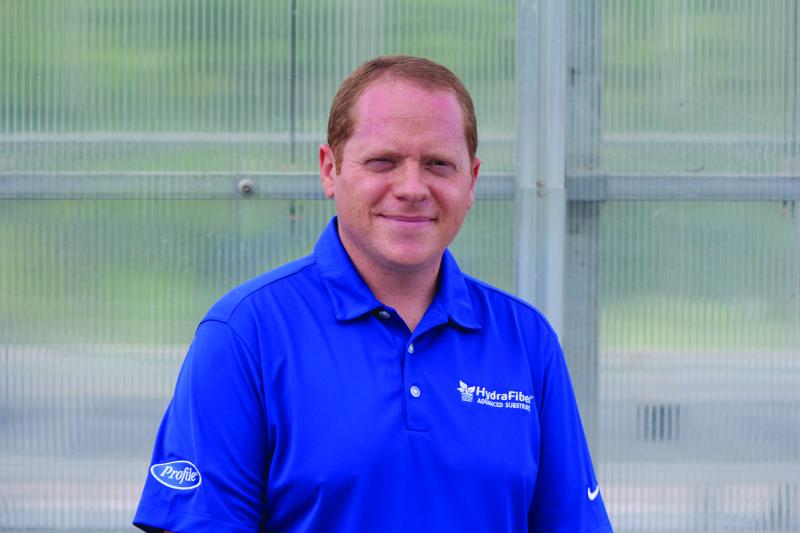 Class members are selected for their superior leadership, creativity, innovative thinking, excellence and compassion inside and outside the horticulture field. They are nominated by their industry peers based on personal and professional accomplishments. This is the third year in a row a HydraFiber employee has been welcomed into the class.
"It comes as no surprise that Reid was selected for this honor," said Jennifer Neujahr, senior director of business development for horticulture at Profile Products. "He has been a key driver of momentum within Profile's research team, and he never ceases to impress with his expertise, resourcefulness and positive attitude. Reid makes our team better every single day and is instrumental in bringing the industry's most innovative products to our customers."
Smith's accomplishments include his role in helping to implement and improve laboratory workflow and documentation, including sampling traceability, detailed record keeping and safety initiatives for quality control as well as research and development programs.
In his current role, Smith oversees Profile Products' lab at their Conover, North Carolina, facility, and helps lead the Profile Products' research team in planning, executing and analyzing horticultural and agronomic trials on both new and existing products across all businesses.
Smith joined the HydraFiber team in 2017 and has more than 10 years of experience in the horticulture industry. He earned a bachelor's degree in horticulture with honors from Clemson University.