Profile's Neujahr Selected to Participate in Prestigious Horticulture Academy
August 14, 2023
Leadership academy presented by AmericanHort and the Horticultural Research Institute to foster industry leaders and innovation.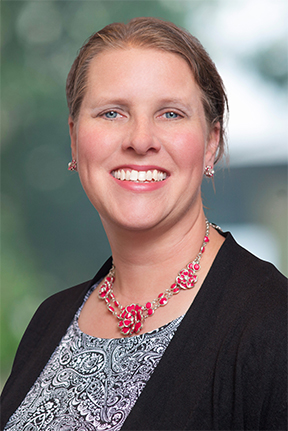 Profile® Products' senior director of horticulture business development Jennifer Neujahr has been selected to participate in the Horticultural Research Institute Leadership Academy, presented by AmericanHort and the Horticultural Research Institute. 
The academy is a one-year program designed for participants to further develop leadership skills that ensure the industry continues to perform better and expand faster. Participants will grow personally and professionally through leadership and business skills training, engagement with a green industry network and completion of a capstone project.
"I am honored to be chosen to take part in this innovative industry development and learning opportunity," Neujahr said. "The academy will not only allow me to collaborate with fellow leaders, but provide an avenue to ensure the future of horticulture stays bright." 
Throughout her career, Neujahr worked in many leadership roles that provided her the opportunity to leave a lasting impact on the horticulture industry. 
After joining the Profile team more than eight years ago, Neujahr has been integral to the success of Profile's flagship horticulture product, HydraFiber®. By providing customers with a readily available, environmentally friendly substrate that has reduced growers' reliance on peat and other raw materials, Neujahr and her team improved the industry in terms of product availability, profitability and sustainability. 
Previously, she worked with Ball Horticultural Company, encouraging customers to innovate their greenhouse through an advanced grower trialing program. She has also authored several articles for industry magazines on topics ranging from plant health to trialing with new products and how to be an inventive grower.
"Jennifer is an innovative, outstanding professional who has poured her heart and soul into the horticulture industry," said Wes Martin, vice president of horticulture, lawn & garden at Profile. "She not only led the success of HydraFiber at Profile, but spearheaded partnership development and truly cares about our customers."